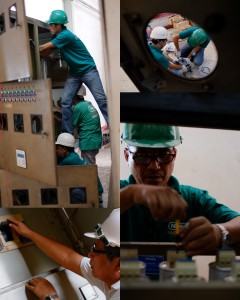 We harnessed the synergies from our long experience in the field of engineering maintenance and services that enables us to be technically superior from our competitors, that's why we are able to enhance quality, more economical and extremely reliable to our customers requirements.
We use the latest technology and advanced instruments  for our diagnostic system that will give us precise maintenance applications and give our customers our expert recommendations.
All work is subject to our Quality Assurance control system. Staffed by our team of project managers and engineers, we provide electrical installation services from design through to commissioning and after sales service.